Support CHR, our Members and Activities
Charitable Tax Credit Donations
Donations to CHR qualify for an Arizona Tax credit. Your monetary support awards us the opportunity to grow our programs and touch more lives.
CHR formerly known as CHEEERS Recovery Center is a Qualifying Charitable Organization. Up to $400 (if filing a single return) or $800 (if filing a joint return) of your donation may be deducted dollar-for-dollar from your taxes if you qualify. That means every penny you give will directly reduce the amount you owe or will increase your tax refund. Consider CHR/ CHEEERS at tax time. Note CHR is still listed as CHEERS on Arizona Department of Revenues website. https://azdor.gov/tax-credits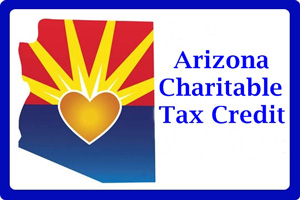 Support CHR while you shop through our Community Rewards Programs with Fry's and Amazon. All of your purchases benefit CHR. Click here for our AmazonSmile link. Connect your Fry's card to CHEEERS, just Click Here. Our Agency # is 30396.
We are always looking for great volunteers! If you are interested in helping serve our CHR community, click here to download a volunteer application and learn more about the volunteer opportunities.

CHR is a participating organization in both the State and County Employee Contribution Programs. To learn more, Arizona State employees can visit the SECC.

For information about the Maricopa County Employees Combined Charitable Campaign, visit their Facebook page here.