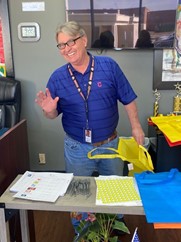 How to become a Member at CHR
CHR accepts all referrals.
For Individuals with SMI designations
Your case manager/ clinic can refer you to our services.
Referrals from health plans or clinics are sent to [email protected] Please see or Referral forms for required documents.
To make a referral, please use the attached form:
Self-referrals or for  individuals with general mental health and substance use disorders you can learn more and how to get started by contacting us at [email protected]
Every Door is the right door at CHR, we will assist you to access our services, just call us 602-246-7607
CHR serves adults only.
Prospective participants must be at least 18 years of age.
CHR Center can serve adults with SMI who receive Non-Title XIX or Title XIX benefits.
CHR serves individuals with general mental health and substance use
We accept all AHCCCS ACC Plans
Care1st Health
Steward Health Choice
Molina  Complete Health
Mercy Care
Banner-University Family Care
UnitedHealthcare Community Plan
1.) An intake must be completed by every participant at CHR.
2.) At intake, all participants are assigned to a team. We have two teams at CHR, Blue and Green.
3.) New participants are introduced to a peer support specialist from your team who will connect them with an orientation mentor.
4.) All new participants are assigned to a peer orientation mentor to assist in learning more about CHR.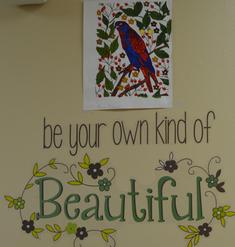 Some of us jump right into things, others want to check everything out first to see if it is the right fit. Whatever your pace, CHR is here to support you. We have so many classes, activities, and resources, it can be a lot at first. We understand that. With that in mind, CHR has programs and support to help you along the way. Whether you are new to CHR and just getting started with an intake session, or you have been with us for some time and are ready to try something new, we can make it happen.
The important thing to remember is to talk with us and let us know what you want. We have recovery ambassadors and peer mentors who are ready to help and can get you connected with the right services. Reach out to us so that we can help you get connected today!
You can contact Jennifer Brunson at [email protected] or by calling her at (602) 246-7607 to learn more about how to get started.
Interested in Joining CHR?
Learn about our referral process and how to get started.
You can always call or email us with questions, or you may find what you are looking for in our FAQs.